Meet Our San Marcos, Texas REALTORS®
Our San Marcos, Texas REALTORS® have the experience and expertise to help you find the perfect home in and around the area. Our motto is "Love Where You Live," and we work hard to ensure that we help you find your ideal real estate based on your needs and budget.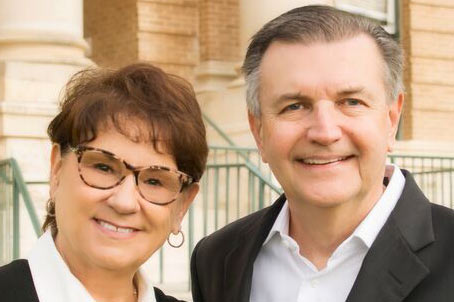 Brenda & Bill Damron | Broker / Owner CRS
Brenda and Bill have called San Marcos home since 1977 and have witnessed the tremendous change and growth that's transformed the area into one of the Hill Country's most sought-after communities.
Brenda became a REALTOR® in 1984, earned her Broker's license in 1986 and has achieved the designation of Certified Real Estate Specialist. She has earned numerous Top Volume awards, has been named Realtor of the Year, voted Best Real Estate Agent in Hays County and continues to be active in community and professional organizations. Having the opportunity to help so many people find their dream home has been a highlight of her career.
Bill brings over 40 years' experience in finance, sales and marketing to The Damron Group. He became a full time Realtor in 1999 and has received Top Company Producer Awards and continues to be a Multi-million Dollar Producer. He currently serves on the board of the Four Rivers Association of Realtors.
Clients choose to work with Brenda and Bill for their full-service firm, ethics, experience and expertise. The Damrons have consistently shown the ability to satisfy clients in the buying and selling of their homes. Their strong base of loyal repeat clients is the reason they have been successful for over thirty years.
Brenda and Bill became a married team in 1974 and a Real Estate team in 1999. Together they have a built a company that goes the distance to give their very best to their clients. Their dedication and continuing education keeps them in the forefront of the real estate industry.
Becky Marshall | REALTOR®
Becky is a true Texan who has lived in this area since birth. She owned a successful promotional
products business for 28 years. After the sale of her business, her true entrepreneurial spirit could not
be ignored and Becky decided to become a realtor.
"If you are not from Texas then welcome to our wonderful state! If you are from Texas then welcome to
San Marcos and the beautiful Texas Hill Country. San Marcos and New Braunfels are a couple of the
most sought-after areas in Texas. The real estate market in the hill country is thriving at this time and
you just cannot go wrong by living in our beautiful Texas Hill Country and surrounding areas."
Becky and her husband are homeowners in the Kissing Tree development in San Marcos. Kissing Tree is
a fast-growing, over 55 active adult community and has captured their hearts. If you are looking for an
over 55 community, Becky would love to be your tour guide!
No matter what community you decide to call home, Becky is here to help. Whether you are buying or
selling a home, her attention to detail will insure a seamless and worry-free experience.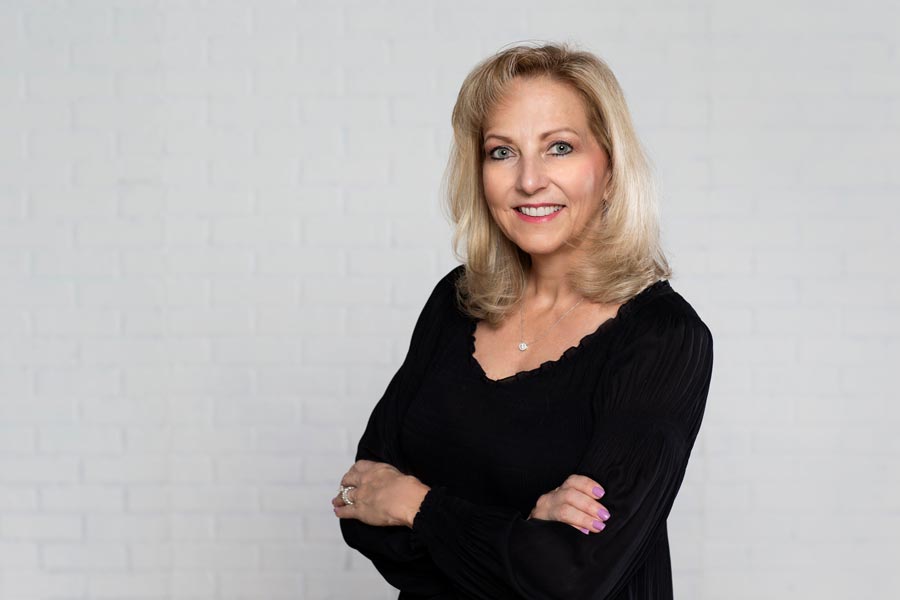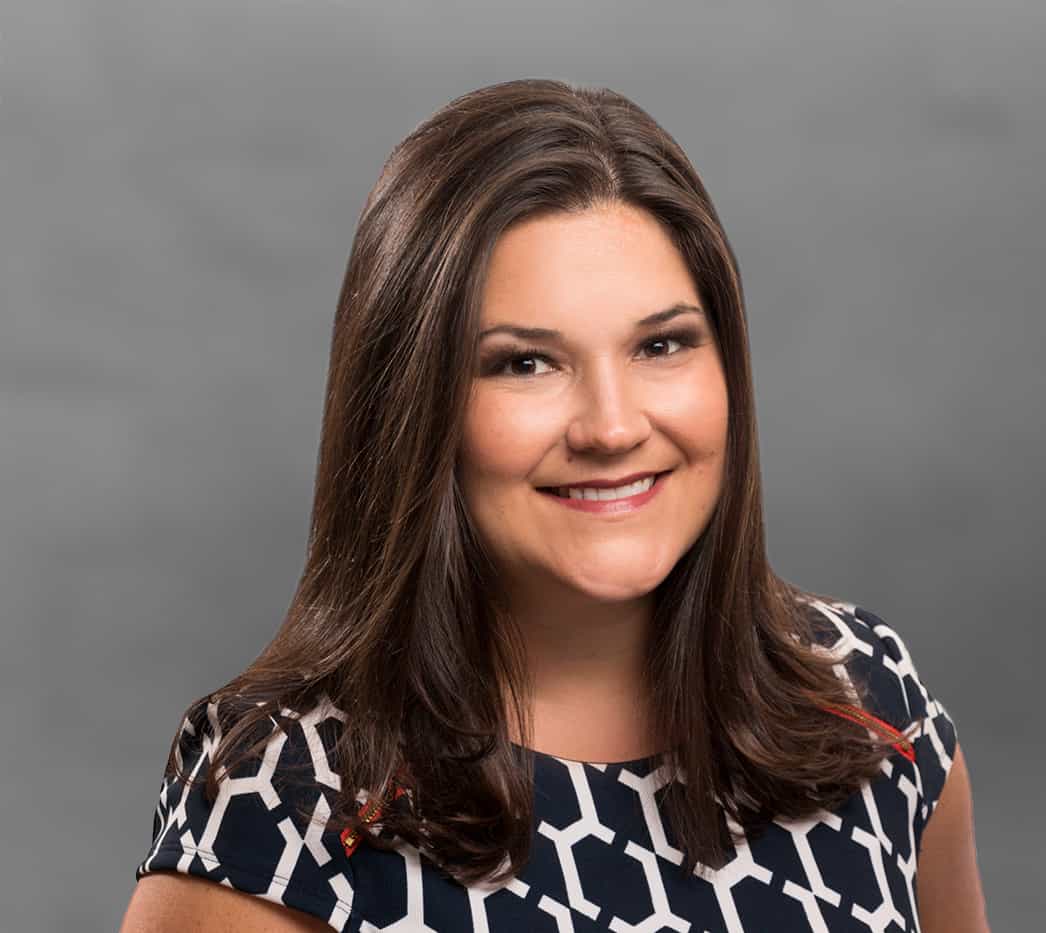 Treating customers like family is both a guiding principle and a way
of life for Brooke. A San Marcos native and second-generation
REALTOR, Brooke has the unique advantage of a life-long
exposure to real estate sales. Through this, she's inherited the
highest standards of customer service and integrity in business and
has developed an extensive knowledge of the real estate industry
and its practices.
Brooke brings 15 years of strategic marketing and brand
development to the real estate industry and is dedicated to creating
a positive experience for her clients.
"I understand the enormity of buying or selling a home and know
being an excellent real estate agent takes more than just an
understanding of the market, it also requires an understanding of
the needs of my clients. I don't just love this job, I live this job."
Celena Martinez | REALTOR®
Born and raised in San Marcos, Celena prides herself on knowing this community and knowing it well. She has seen the town grow, first hand, throughout the years, and continues to be impressed by the beauty in the surrounding area. She recognizes the local attractions drawing a huge crowd of visitors, but wholeheartedly knows the neighbors of the community make the town exceptional. She has local roots and is thrilled to see San Marcos and the neighboring communities move in a progressive direction.
Celena is passionate about her career, the real estate industry, and the numerous families she helps. Whether you are buying or selling, she offers her clients a hardworking, dedicated mind set and strong negotiating skills. Using her industry insight and relying on her expertise in our local market, she can confidently discuss market conditions, pricing strategies, and market trends. She, along with a knowledgeable and proficient team, strives to offer each client a smooth real estate experience with the highest level of enthusiasm, honesty, and integrity, and is committed to being engaged in every unique step of your individualized transaction. Celena sincerely wants to harvest a trusted lifelong realtor relationship.
She currently serves the I-35 corridor from Austin to New Braunfels and the surrounding areas. She specializes in residential real estate in Hays County.
She has earned numerous awards during her career and is consistently a multi-million dollar real estate producer. She was designated a Top Agent and the recipient of Centurion Award and President's Award with her work under her previous broker.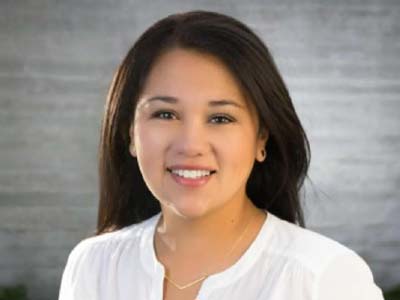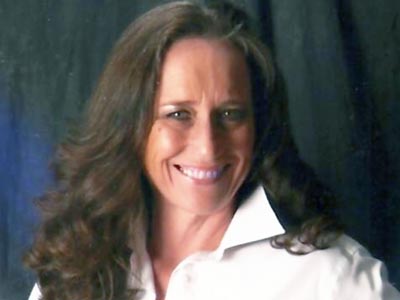 Denisa Gressett Burnham | REALTOR®
Denisa came to San Marcos from Houston in 2013 and can't believe she gets to live in this beautiful place. Being licensed in 2004 wasn't her first exposure to Real Estate since her mom had a successful real estate career in Houston since 1979.
Denisa is a straight shooter believing honesty and integrity are the only way to do business. She is a real estate photographer as well as a real estate investor.
Denisa has another reason to love San Marcos her son, Colton, attends Texas State University.
Derek is a native Texan who moved to San Marcos several years ago and loves calling this community home. He graduated from Stephen F. Austin State University, and after a career in community relations and healthcare, he decided to transition to real estate to continue helping people and earning their trust. In his spare time, he loves to go to the San Marcos River, work out, and spend time at his ranch in La Grange. He also helps his wife of five years, Kayli, run a boutique floral design studio The Bloom Bar in downtown San Marcos.
Derek is a part of the Leadership San Marcos class of 2018, where he is learning how to best serve the community and become more involved in making San Marcos an even better place to live, work and play. If you're looking for San Marcos, Texas REALTORS® you can count on, contact Derek today!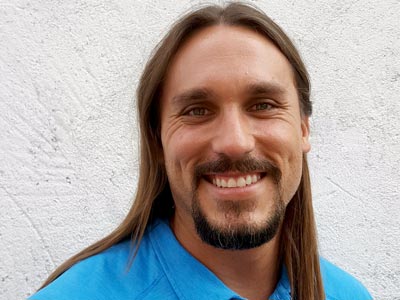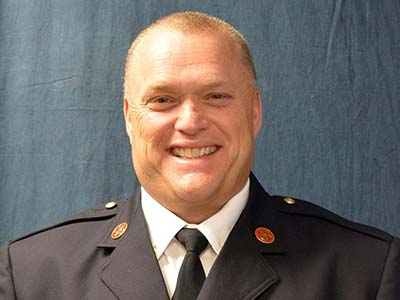 Howie Minor is one of our experienced San Marcos, Texas REALTORS® who made the Texas Hill Country his home 28 years ago. Howie is active and invested in this wonderful community, nurturing the small town feel in a time of rapid economic growth. For the past 28 years, Howie has served the citizens of San Marcos through his service with the San Marcos Fire Department where he is currently a Battalion Chief. He also serves as President of the San Marcos Professional Fire Fighters Association.
For 16 of those years, he also co-owned Guttersmith Seamless Gutters, Inc. He is presently a member of Comal County ESD #7 where his family resides. In addition to an extensive professional network, Howie brings a deeply committed work ethic, extraordinary professionalism, and impeccable customer service to The Damron Group.
Whether you are in the market to buy, sell, or lease a home or to acquire commercial property, call Howie to help you find the real estate that exceeds your expectations!
Jared Donnelly | REALTOR®
When it comes to San Marcos, Texas REALTORS®, you could not ask for one better than Jared. Jared is San Marcos. He was born and raised in the town that he is proud to call home. After receiving a degree in finance from Texas A&M University, teaching abroad in Argentina and working in hospitality for six years in Aspen, Jared returned to the Texas Hill County he has always loved. After returning to San Marcos, Jared was motivated to pursue his interest in real estate and received his real estate license. This interest was driven by his love to meet new people and help them pursue their dream of home ownership, and it is a task for which he is a natural. Due to his rich connection of family and friends, there are few who cross his path that do not know him well.
Aside from his passion for Texas Hill Country real estate, Jared spends his spare time enjoying the wealth of natural riches this area has to offer. He spends much of his spare time on the beautiful San Marcos River, enjoying a good game of basketball, listening to live music with close friends, and most of all spending time with his family.
You could not ask for a better realtor in San Marcos because Jared represents everything that people love about his hometown; from its easy charm, to its loving community of family and friends and its natural beauty and unique wonders. Jared is a true ambassador to the Texas Hill Country and he can't wait to help you with all of your real estate needs!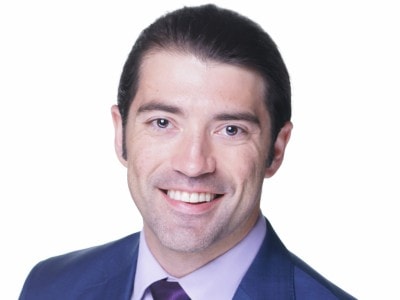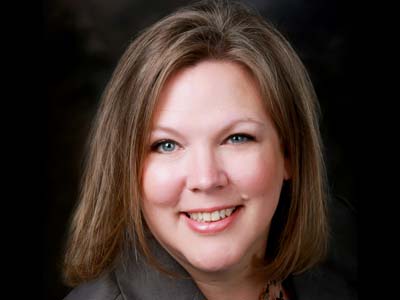 Jennifer Rogers | REALTOR®
"In 2001, my husband and I made the best decision of our lives and moved to San Marcos to start a family. During our early years in San Marcos I earned a degree in Geography from Texas State concentrating in Urban and Regional Planning with a minor in Nature and Heritage Tourism. San Marcos and the Texas Hill Country were the perfect case study for both of these accomplishments. As our children, Troy and Summer, have grown and thrived in San Marcos so has the community itself. My education allows me to truly understand the nature of our growth and the true value nature has in our community.
"In 2010, I began a career in education at SMCISD; the last four years teaching Geography. I am now using my education and experience as a licensed REALTOR®. I look forward to using my expertise to help my clients make the most informed decisions about buying, selling and investing in real estate. As an educator, I know the importance of cultivating yourself in order to help others. I look forward to sharing knowledge through service."
"The Texas Hill Country has been my only home, and I LOVE IT HERE!! It is a perfect place to explore FROM, but always come back TO. The comforting feeling of green hills, the abundant spring fed rivers, and the warm inviting people, continually remind me that I made the right choice to raise my family here. I grew up in Fredericksburg and moved to San Marcos to attend Texas State University back in the late 80's, then ran a small restaurant near the university campus with my husband, John Tucker, for many years before finding my passion in Real Estate.
"This part of Texas has perfect weather for enjoying the great outdoors. It may be a little warm in the peak of summer, but the rest of the year is gorgeous!! I enjoy exploring state parks and hiking our city trails with our children. The close proximity to both Austin and San Antonio allow us to easily take advantage of the many cultural events and entertainment venues, while still enjoying the feel of small town living.
"With an extensive knowledge of the real estate markets from Austin to San Antonio, and west to the Hill Country, I can assist you in finding everything from your Starter Home to your Forever home, as well as marketing your current home, investment property, and light commercial. I look forward to the opportunity to serve each of you in the pursuit of your next real estate venture. "Love Where You Live" is our motto, and I take my part in helping you to achieve that goal very seriously."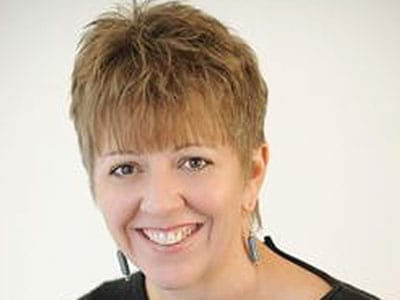 Linda is a graduate of Texas State with a BBA in finance. She feels very fortunate to have built a family and career while continuing to live in the beautiful Central Texas area. Linda became a river girl as soon as she moved here from Houston over 30 years ago. A mother of three sons and wife of 32 years she has been involved in many of our area schools both public and private and significant other community volunteer activities.
Linda is a member of Bluebonnet Lions club, San Marcos Education Foundation Executive Board, Four Rivers Association of Realtors Board, Heritage Association of San Marcos Guild, San Marcos Chamber of Commerce, and active with her Parish Church, Sts. Peter and Paul in New Braunfels. Linda's business experience and contacts as a bank lender, Allstate Insurance Agency owner, and realtor bring a broad range of knowledge to every transaction.
As part of our San Marcos Texas REALTORS® team, she is well qualified to facilitate your real estate transaction selling or buying. Love Where You Live.
Ray has called San Marcos "home" for thirty-eight years. He is a graduate of San Marcos High School. He has been a Senior Corrections officer with the Travis County Sheriff's Department since 2001 and has built a reputation of being dedicated and honest in his relationships.
Spending time with his children Kayla (17) and Brandon (12), fishing, working out and traveling is how Ray likes to spend his free time.
One of Ray's greatest assets is the ability to build solid relationships with his clients as he helps them find the home of their dreams. He is very organized and continually looks for ways to better serve his customers and clients. Ray's level of commitment to the Real Estate industry makes him a great REALTOR® when working with buyers or sellers.
If you're looking for reliable real estate agent in San Marcos, TX, please don't hesitate to give Ray Deleon a call for all of your real estate needs!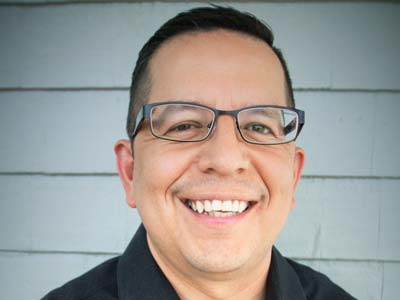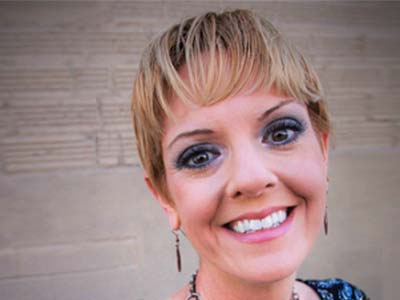 Salana Henderson | REALTOR®
"I have lived in San Marcos since 2012, and I love it here! I enjoy hiking the many greenbelts, shopping at one of the top 3 malls in the WORLD, and just being a river rat. My husband, Rick, teaches political science at Texas State University, where I studied philosophy and English before completing my real estate coursework at The Austin Institute of Real Estate. We have 3 children, Keifer, Elizabeth, and David, as well as 3 dogs, and 5 cats. My family is proud to call San Marcos home, and we actively support our wonderful community.
I love houses, I love helping people, and I consider it an honor to be your REALTOR®. I am knowledgeable of the Central Texas market, stay up-to- date with current home trends, and strive for excellence in customer service. I follow through on what I promise, and I commit to providing a noticeably higher level of service, making your real estate experience as easy and as stress-free as possible."
 When it Comes to Your Texas Real Estate Needs, Our San Marcos Real Estate Agents are Ready to Help
If you're looking for San Marcos homes, you don't have to go it alone. Our experienced San Marcos, Texas real estate agents are here and ready to help… contact us today, we'd love to hear from you!