Meet Our San Marcos, Texas REALTORS®
Our San Marcos, Texas REALTORS® have the experience and expertise to help you find the perfect home in and around the area. Our motto is "Love Where You Live," and we work hard to ensure that we help you find your ideal real estate property based on your needs and budget.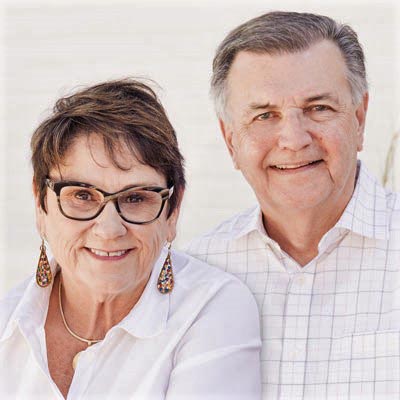 Brenda & Bill Damron | Broker / Owner CRS
Brenda and Bill have called San Marcos home since 1977 and have witnessed the tremendous change and growth that's transformed the area into one of the Hill Country's most sought-after communities.
Brenda became a REALTOR® in 1984, earned her Broker's license in 1986 and has achieved the designation of Certified Real Estate Agents Specialist. She has earned numerous Top Volume awards, has been named real estate agent Realtor of the Year, voted Best Real Estate Agent in Hays County and continues to be active in community and professional organizations. Having the opportunity to help so many people find their dream home has been a highlight of her career.
Bill brings over 40 years' experience in finance, sales and marketing, as well as property management to The Damron Group. He became a full time real estate agent in 1999 and has received Top Company Producer Awards and continues to be a Multi-million Dollar Producer. He currently serves on the board of the Four Rivers Association of Realtors.
Clients choose to work with Brenda and Bill for their full-service firm, ethics, experience and expertise. The Damrons have consistently shown the ability to satisfy clients in the buying and selling of their homes and property. Their strong base of loyal repeat clients who come to them for all their real estate needs is the reason they have been successful for over thirty years.
Brenda and Bill became a married team in 1974 and a Real Estate team in 1999. Together they have built a company that goes the distance to give their very best to their clients. Their dedication and continuing education keeps them in the forefront of the real estate industry.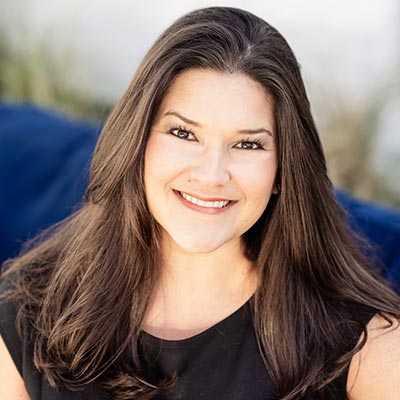 Treating customers like family is both a guiding principle and a way of life for Brooke. A San Marcos native and second-generation REALTOR®, Brooke has the unique advantage of a life-long exposure to real estate sales. Through this, she's inherited the highest standards of customer service and integrity in business and has developed an extensive knowledge of the Tx real estate industry and its practices.
Brooke brings 15 years of strategic marketing and brand development to the real estate industry and is dedicated to creating a positive experience for her clients.
I understand the enormity of buying or selling a home and know being an excellent real estate agent takes more than just an understanding of the market, it also requires an understanding of the needs of my clients. I don't just love this job, I live this job.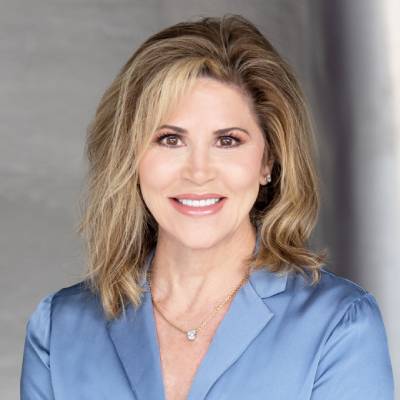 A resident of San Marcos since 1967, Debbie has deep roots in the community and at Texas State University. She learned the value of giving back through her father, a retired Associate Professor Emeritus at Texas State, and her mother's 40 years in social work and teaching Title I children in the San Marcos CISD. As a San Marcos High School graduate and a proud alumna of Texas State University, she is a well-informed resident who knows the city and market well and has observed firsthand the growth of San Marcos and Hays County over her lifetime in San Marcos.
She started in the Title Insurance industry during college and continued working on the escrow side of real estate for 14 years. She learned about the unwavering laws of transferring title to a property and how real estate transactions occur from escrow to closing. Since then, Debbie has spent 30 years in real estate investment, commercial and residential construction, and historic home restorations.
Over the last 35 years, Debbie has been an active volunteer across many areas of San Marcos. She was an active Junior Service League member, a Playscape Children's Park fundraiser, and serves on the fundraising committee for Austin Smiles and Austin Plastic Surgery Foundation. In addition, her decades of involvement with the Heritage Association of San Marcos have allowed her to serve in many roles on the Board of Directors, Chair of the Home Tour, and Show House designer for three years. Debbie is now serving her third term as President of the Heritage Association, while establishing a Capital Campaign to restore the 1867-era Charles S. Cock House Museum in Veramendi Plaza Park. With her love of the arts and a desire to help students pursuing degrees in the arts and communications, Debbie joined the Friends of Fine Arts Board at Texas State University in 2019 and continues her dedication to providing scholarships for students and faculty within the College of Fine Arts & Communication. In 2023, the San Marcos Mayor and City Council appointed Debbie to the Economic Development Board, which promotes orderly and responsible economic development for the San Marcos geographic area.
Debbie's highest priority in her business relationships and real estate practice is integrity. Her years of leadership, volunteerism, heightened experience, and extensive network make her an ideal advisor for your next real estate decision.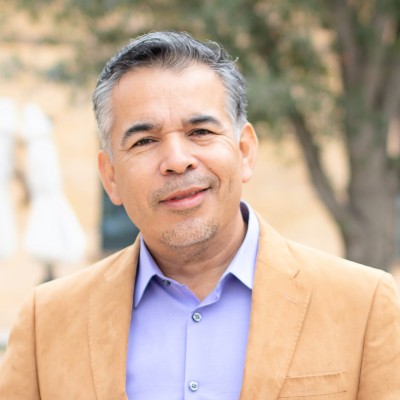 Gilbert Rodriguez | REALTOR®
Gilbert Rodriguez has called San Marcos home since 2003. Prior to obtaining his Tx real estate license, Gilbert was a maintenance supervisor for apartment complexes and was involved in new development and construction projects. From that industry, he has developed experience he can bring to real estate and in helping his clients in selling or searching to buy their next property or dream home. Understanding his resident's needs and demands for an above exceptional move-in experience into their new home, was his priority in achieving and establishing a client relationship that offered great quality prospective properties and customer service. Gilbert plans to bring that same exceptional service to his real estate career.
Gilbert enjoys outdoor activities such as hiking, running, swimming, and loves to travel. Gilbert is the proud father of three children, a son and two daughters, who all live in San Marcos; his youngest graduating from Texas State University. Gilbert's favorite pastime (by far!) is spending time with his two grandkids.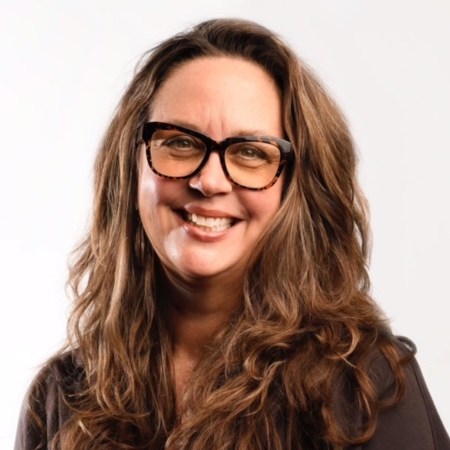 Jamie has been a licensed Realtor since 1997. A San Marcos native, she grew up in a family of realtors. Her father, Joel Barnard, owned brokerages here for more than 40 years. After graduating from Texas Tech in 1994, she moved to Austin and started selling real estate with Moreland Properties. After a 12 year career in central Austin, she was ready to go back to the hill country for a quieter life. She has spent the last 13 years between San Marcos and Wimberley, where she worked part time in real estate, and full time owning and running a yoga studio called Red Dawg Hot Yoga here in San Marcos. The studio closed during the COVID-19 pandemic, but she's still teaching and practicing hot yoga at Wild Rice Studio in SMTX.
Throughout the years, Jamie has kept her real estate license active and maintained a large, ever-growing network and referral business within her community. She has always been in touch with the real estate market, as the conversation never ends at family dinners and with friends!
She joined The Damron Group Realtors in 2023, and is looking forward to being back in the local real estate scene! Whether it be navigating the landscape for first time home owners or helping someone find their vacation retreat, Jamie's expertise in helping buyers understand this market and assisting sellers earn top value for their homes assures a smooth transaction and personalized customer care.
Jamie and her husband, Dave Percefull (music producer /engineer and founder of yellow DOG Studios in Wimberley) live in the historic district in San Marcos, where they enjoy the river, riding bikes, listening to vinyl, and spending time with family and friends. In her spare time, Jamie continues to practice and teach yoga, and she is also a painter. Her art gallery is: www.jamieruthgallery.com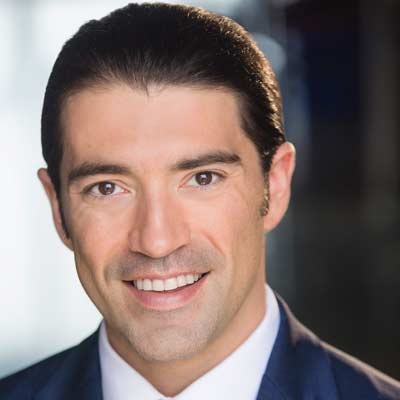 Jared Donnelly | REALTOR®
When it comes to San Marcos, Texas REALTORS®, you could not ask for a real estate agent better than Jared. Jared is San Marcos. He was born and raised in the town that he is proud to call home. After receiving a degree in finance from Texas A&M University, teaching abroad in Argentina and working in hospitality for six years in Aspen, Jared returned to the Texas Hill County he has always loved. After returning to San Marcos, Jared was motivated to pursue his interest in real estate and received his real estate license becoming one of San Marcos Tx real estate agents. This interest was driven by his love to meet new people and help them pursue their dream of new home ownership or property management, and it is a task for which he is a natural. Due to his rich connection of family and friends, there are few who cross his path that do not know him well.
Aside from his passion for Texas Hill Country real estate, Jared spends his spare time enjoying the wealth of natural riches this area has to offer. He spends much of his spare time on the beautiful San Marcos River, enjoying a good game of basketball, listening to live music with close friends, and most of all spending time with his family.
You could not ask for a better realtor in San Marcos because Jared represents everything that people love about his hometown; from its easy charm, to its loving community of family and friends and its natural beauty and unique wonders. Jared is a true ambassador to the Texas Hill Country and he can't wait to help you with all of your San Marcos real estate needs!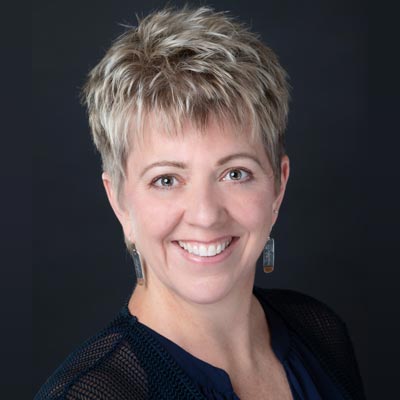 Hi There! I'm Jodi Adams, and I am a proud native of the Texas Hill Country. I grew up in Fredericksburg, moved to Austin, and ended up in San Marcos in 1988 to attend Texas State University. The Hill Country is the perfect place to explore from, but come back to. The comforting feeling of green hills, abundant spring fed rivers, and the warm inviting people, continually remind me that I made the right decision to raise my family and grow roots here.
With an extensive knowledge of the real estate markets from Austin to San Antonio, and west into the Hill Country, I assist clients in purchasing their first homes, investment properties, "forever" homes, and in selling their existing properties. I am a very Hands-On Realtor! My expertise includes local market analysis, current real estate trends, firm and professional negotiation skills, and a working knowledge of the construction process. I connect my clients with lenders who will best suit their individual needs.
My fundamental goal is to ease the stress of these pivotal life events with consistent communication and education of the purchasing or selling process. Knowledge really is power. My job is to provide as much property specific data and research on each unique sale or purchase. It is most important that my clients have what they need to make educated and sound financial decisions.
If you are looking for a Realtor who has a passion for client service, a keen eye for detail, and exemplary contract negotiation skills, I am here for you. I look forward to partnering with you in navigating your next real estate transaction!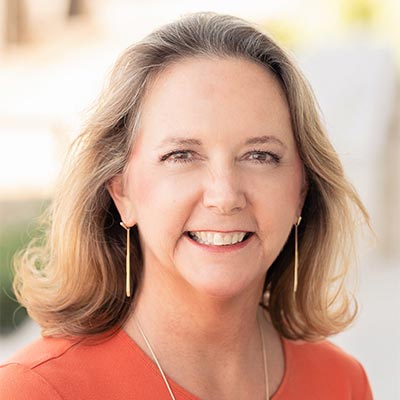 Linda is a graduate of Texas State University with a BBA in finance. She feels very fortunate to have built a family and career while continuing to live in the beautiful Central Texas area. Linda became a river girl as soon as she moved here from Houston over 30 years ago. A mother of three sons and wife of 35 years she has been involved in many of our area schools both public and private with significant other community volunteer activities in the surrounding area.
Linda is a member of Bluebonnet Lions club, San Marcos Education Foundation Board, Four Rivers Association of Realtors Director, Past President of Heritage Association of San Marcos and current Guild Recorder, and San Marcos Chamber of Commerce. Linda is also active with her Parish Church, Sts. Peter and Paul in New Braunfels. Linda's prior business experience and network as a bank lender, Allstate Insurance Agency owner, and realtor brings a broad range of knowledge about home value, investor relations, and brokerage services to every transaction.
As part of our Damron Group REALTORS® team, she is well qualified to facilitate your real estate transaction whether rent, selling or buying. Love Where You Live.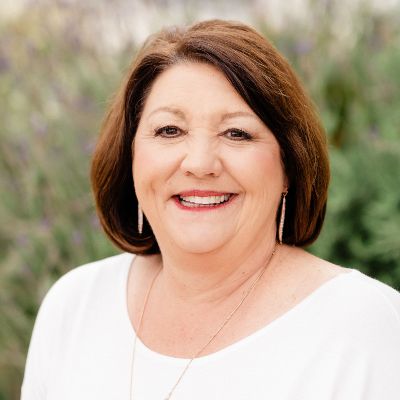 Mary Elwell was born and raised in the beautiful Central Texas area.  She graduated from Texas State University with a Bachelor of Business Administration in management.  Mary and her (late) husband raised their two children in San Marcos, both of whom went on to graduate from Texas A&M University at College Station.
  Mary's willingness to go the extra mile and her gift for connecting with people is what makes her a great REALTOR.  Whether it is an extended stay in the northeast United States or a quick trip to Port Aransas for the weekend, Mary loves the challenge of figuring out unique destinations, outside of the typical tourist attractions, that match the unique interests of everyone in her family.  This unique talent of hers easily translates over to her love for real estate.  Nothing makes her more excited than the challenge of finding someone the perfect piece of property or home.   Thanks to Mary's deep roots in Central Texas, she is very familiar with the area:  from San Marcos, Kyle, Wimberley and Buda to Lockhart, Luling, Seguin, New Braunfels, Blanco, Johnson City, Fredericksburg and beyond.  She has seen the extensive growth and development, and always stays current on the "ins and outs" of these areas.  Having grown up in the country and lived on her own ranchette for years, Mary also has a wealth of knowledge on farms and ranches as well.   Along with a passion for real estate, Mary has also owned and operated her own lumber brokerage business for the last nineteen years.  She knows how important good customer service and working hard for clients is when building relationships.  She is extremely passionate about helping others and would love for you to entrust her with your next real estate endeavor.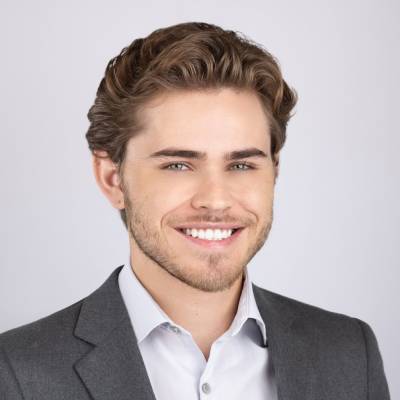 Riley Chandler | REALTOR®
Riley goes above and beyond to provide high-quality services with superb results. A multi-million dollar producer, who is available around the clock, and happy to help all consumers. He will ensure all information is presented and available for a stress-free close on all San Marcos homes. Known for his flexibility and eagerness to help others, his main goal is to achieve excellence in every transaction.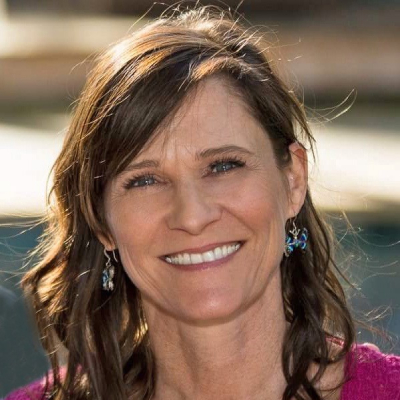 Shannon Brotherton | REALTOR®
Shannon Brotherton is a 3rd generation REALTOR and 6th generation Texan!! A graduate of Texas State University (SWT), Shannon studied Environmental Management and continues to value the beauty and diversity of the Texas Hill Country and the true joy of living on the ever flowing waters of the Edwards Aquifer.
Professionally, a licensed REALTOR since 2016, Shannon is pleasant to work with and always makes the best interest of her clients the top priority. With uncompromising honesty and integrity, Shannon's clients often become lifelong friends!
Personally Shannon enjoys spending time with friends, family and furry creatures, organic gardening, paddling the river and photographing the natural world, especially birds, bugs, bats and riparian plants!
Whether you would like to buy or sell real estate as an investment or to make the San Marcos area your home, Shannon Brotherton is ready to work and will make the process smooth and enjoyable!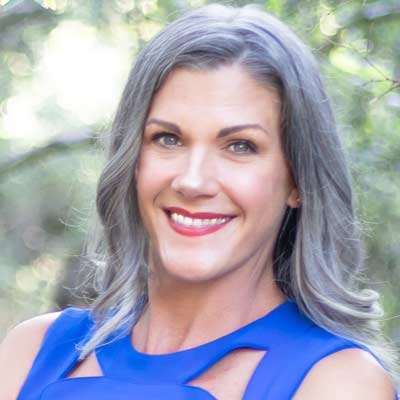 Tonya started her real estate career two years ago when she received her license and began working as a coordinator for her husband of 17 years, Mike Harper who is a CRE Broker and expert in brokerage services. Wanting to take her career to the next level and focus on residential real estate, she decided to start her own business and hung her license with the most successful brokerage in town, The Damron Group REALTORS® rights reserved.
Tonya and Mike moved to the Hill Country in 2003 from Corpus Christi and have been active in the community ever since. They are also the parents of two happy, healthy and very active boys.
Since Tonya has been in the sales and customer service/hospitality industry for most of her life, it's just in her nature to want to serve. Tonya has all the skills required to make your transaction as smooth and enjoyable as it should be.
When it Comes to Your Texas Real Estate Needs, Our San Marcos Real Estate Agents are Ready to Help
If you're looking for San Marcos homes, you don't have to go it alone. Our experienced San Marcos, Texas real estate agents are here and ready to help so you can speak with a real person, unlike websites such as rocket homes. We ensure that all equal housing opportunity regulations are observed and would like to ensure that your buying or selling experience is a fantastic one. Contact us today, we'd love to hear from you!